Production and distribution of mbbr reactor
Nam Trung Viet Environment Company with more than 10 years of experience in the field of production and distribution   Mbbr reactor  . With a team of engineers and workers experienced in the field of environment, we will advise you on choosing the environmental products that suit your needs with the most reasonable price with good quality, warranty policy quickly.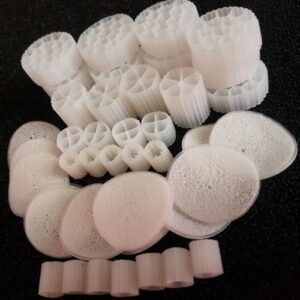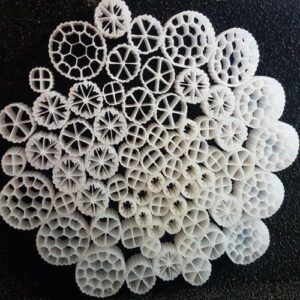 Mbbr reactor in wastewater treatment
Mbbr reactor used in water treatment is a polyethylene plastic material used for microorganisms to adhere to and added in the wastewater treatment system, namely biological tank to be able to lift High treatment efficiency of this tank in particular and the whole system in general can reach 95% treatment efficiency without having to expand the wastewater treatment facilities when the input wastewater flow increases.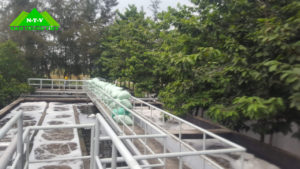 Benefits when customers use mbbr reactor
1. Surface cross-section of mbbr reactor in large wastewater: 500 m2 / m3.
2. High biological efficiency of wastewater treatment can reach 95% of treatment efficiency.
3. Save the cost of transporting products to construction sites far from the same product, because this product is not cumbersome.
4. The product price is equal to 1/2 of that of imported products.
5. Save costs for businesses when they have to renovate their wastewater treatment system because they only need to add biochip – NTV microbial media to the wastewater treatment system without having to expand the works behind. Wastewater flow into the system increases.
6. Free consultation and guidance.
EXAMPLE: If your wastewater treatment plant needs to use 10m3 of mbbr, then with media ntv-biochip you only need to use up to 1m3. This will save 50% of goods costs and 80% of shipping costs because this product has a relatively large surface area but the size of the product is small.
Technical data mbbr reactor
| PARAMETER | Reactor Media Mbbr |
| --- | --- |
| Size | Diameter: 8mm;12mm,15mm;25mm;30mm |
| Material | HDPE |
| Contact surface | 800-5000m² / m³ |
| Origin | Vietnam |
Highlights mbbr reactor medium in wastewater treatment
mbbr reactor microorganism substrates are homogeneous in terms of day.
The circulation speed is even and high
The density of microorganisms processed per unit volume is higher, the efficiency of handling organic matter is higher.
The microorganisms are grouped into different microorganisms that grow between the biofilms, which helps the biofilms develop in the tendency to focus on specific organic substances.
Resistant to water soluble substances
Never get clogged
Increase the biomass in the biological tank, increase the richness of microorganisms
Resistant to corrosion
Increase treatment efficiency of BOD, Nitrogen set 95%.
Long service life
Easy installation and operation
Working in a high pressure environment
Cost savings.
  Mbbr reactor application  in wastewater treatment
mbbr reactor  microbiological substrate can be widely applied on wastewater treatment projects in many different industries, especially in biological treatment:
Domestic wastewater treatment
Hospital wastewater treatment
Wastewater treatment industries
Waste gas treatment "in the air filter"
May be suspended in water when operating with ventilation.
Biological treatment in anaerobic tanks (UASB), Aeroten, bulk treatment equipment, …