Producing lamella water sedimentation sheets
Nam Trung Viet Environment Company
 with more than 10 years of experience in the field of 
Environmental Consultancy, design consultancy for wastewater treatment
systems, water supply:
Production and supply of products:
lamella water
, microbiological buffers, all kinds of machines in the water treatment industry … With a team of engineers and experienced workers in the field of the environment, we will advise you on the latest products and technologies to save maximum cost of improvement. creating or constructing wastewater treatment works.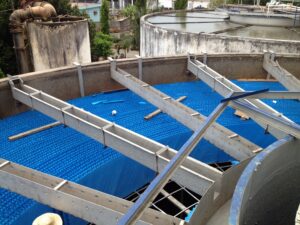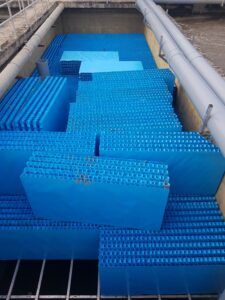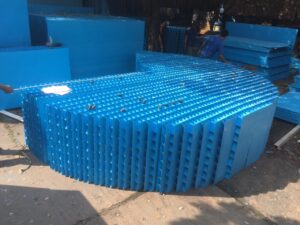 Benefits when customers use Plastic
lamella water
Lamella water sedimentation sheet or Plastic Lamella Plate a PVC material used in the sedimentation tank of the wastewater treatment system for the purpose. Improved sedimentation efficiency for water treatment systems. Reduced water retention time in sedimentation tanks. To save costs for businesses when they have to expand, renovate or build new wastewater treatment works because the amount of water entering the system exceeds the design, this lamella sediment product can be used to put into the sedimentation tank to Increased sedimentation efficiency can reach 95%.
Highlights Plastic
lamella water
sedimentation plate 
Plastic lamella water sedimentation sheets in water treatment are of:
UV-resistant PVC material is very durable, not corroded, aging

The size and shape of the lamella settling plate can vary according to customer needs.
The surface of the sedimentation tube is smooth, smooth, and free from mud on the surface of the sedimentation tube.
Improving water quality after sedimentation, turbidity after sedimentation ≤ 2 NTU.
The warranty period of high load sedimentation tube (lamella sedimentation plate) is up to 15 years. Within 15 years if there is damage due to aging materials, we will replace completely free of charge for the customer.
Modern technology and optimal suitable for all types of sedimentation tank designs: high-load sedimentation tanks, horizontal sedimentation tanks, vertical sedimentation tanks, Accerator settling tanks, Pusaltor settling tanks, suspended sedimentation tanks, sedimentation tanks Flat bottom stand.
Saving chemical flocculation PAC, alum.
Increase the filter cycle of the filter tank ≥ 72 hours, save energy and filter washing water.

Improve the quality of water after sedimentation and increase the capacity of existing sedimentation tanks to 2-3 times compared with the original design capacity.

Improve water treatment efficiency, management and operation of water treatment plants.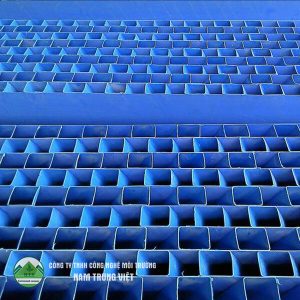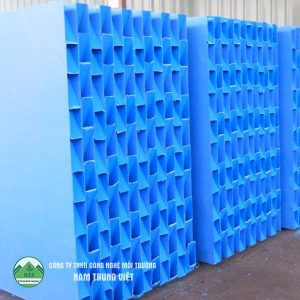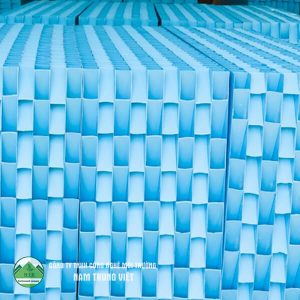 Specifications of the

Plastic

lamella water
Material
Dimension
(mm)
Thickness
(mm)
Weight
kg
Color
angle of
inclination
PVC
D40
0.6-0.8
40-45
blue
60
degree
PVC
D54
0.6-0.8
40-45
blue
61
degree

Quality
– Products are manufactured strictly according to national and international standards.
– We have CE, ISO certification
– We test every product before shipping.
Product price
– We can offer the lowest price compared to the market.
– We quote the earliest price for any customer.
– Can reduce the price according to the quantity.
Our services
Quality is life, service determines development and reputation is guarantee.
1. Cargo tracking service during transportation.
2. Quality guarantee is 12 months.
3. Big discount for customers who order many times.
4. Smooth delivery procedure.
5. If it is proven to be due to quality problem, we will bear all replacement cost during the quality guarantee period.
All contact details:
Email: ntvenvitech@gmail.com
whatssap:+84919358658
https://www.facebook.com/namtrungvietenvi
Address: No. 88-90, 3rd Street, Himalam KDC, Truong Tho Ward, Thu Duc District, City. Ho Chi Minh City, Vietnam